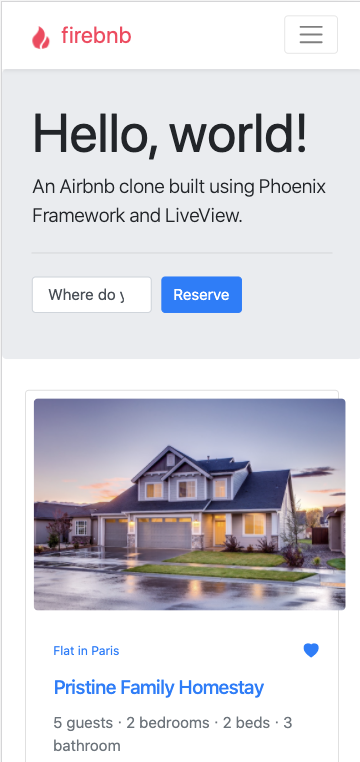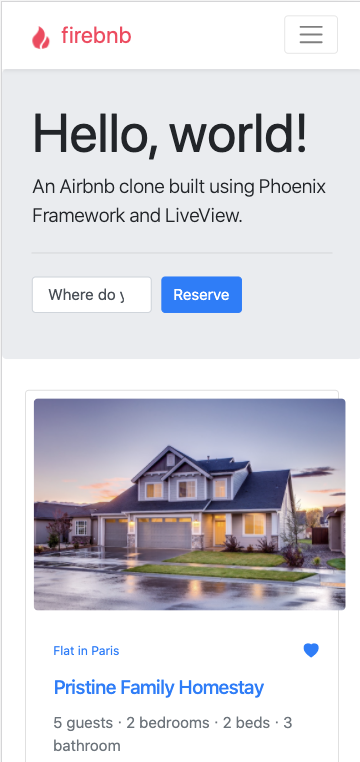 Phoenix LiveView

Master Class
A complete video course.
Learn to build a real-world app using Phoenix LiveView by building a clone of Airbnb.
Subscribe to get notified when it's ready!
---
What you will learn?
You will learn how to create this entire application from scratch using Phoenix framework with its recent addition of Phoenix Live View.
On a high level, you will learn how to create a real-time chat with the host, searching, liking, booking a property as if they are a single page app without a full page reload.
Most important of all, you will do all these, without writing a single line of javascript. Thanks to Phoenix LiveView, writing an web app with all those real-time UI updates has never been so easy.
A more detailed table of contents and a preview video are coming soon.
Want to see the completed project when you follow this video course?
Try out my work in progress demo